6 Fun Subscription Boxes for Pop Culture Fans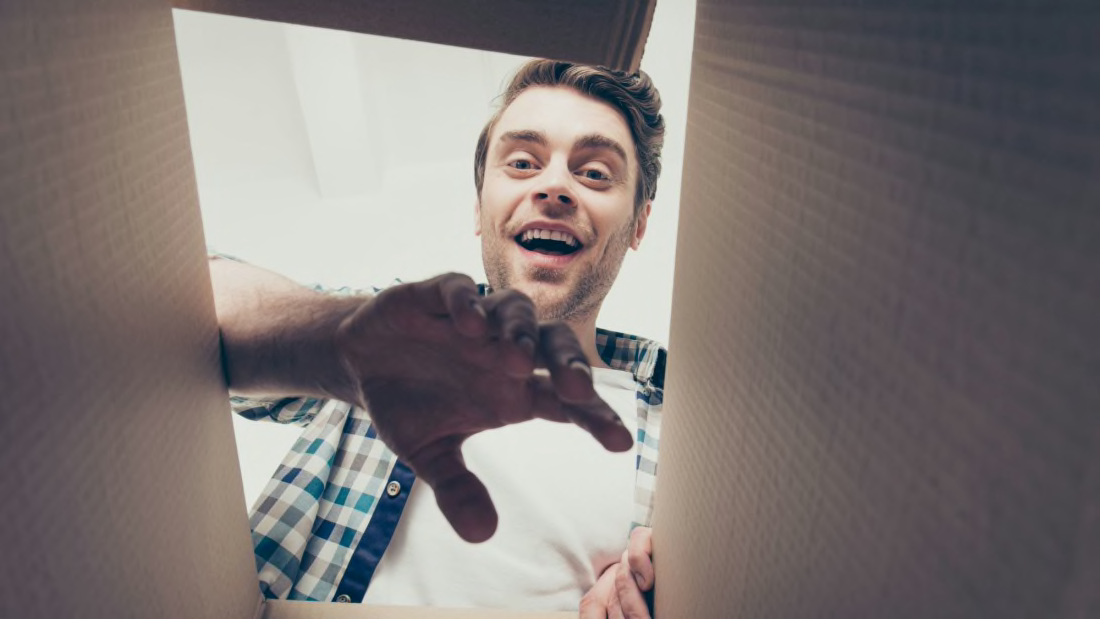 If the unboxing-video trend has taught us anything, it's that we really enjoy getting boxes in the mail full of cool things to inspect. Subscription box services scratch that itch nicely. Typically sent on a monthly or bimonthly basis, these services stuff their regularly scheduled care packages with items that fit a particular theme, whether it's pop culture franchises like Harry Potter or something broader, like vintage video games. If you want a box of something fun to land on your doorstep each month, check out these geek-friendly pop culture-themed subscription boxes that you can sign up for right now.
1. Funko Pop in a Box // $11 to $100 Monthly
Funko Pop! figurines have become the addictive vinyl drug of the 21st century. If you want a steady dose, their Pop in a Box service will deliver figurines to your doorstep. The price varies on the number of Pop! figures included in each monthly box. If you're happy with one, it's $11. For 12 Pops! per box, it's $100. You can choose Pops! you like and keep track of ones you already own to make sure you don't get any duplicates. The company also offers custom Pop in a Box subscriptions for fans of Marvel, Disney, animation, television, movies, and more.
Buy it: Funko
2. Wizarding World // Starting at $38 Per Box Bimonthly
Harry Potter fans can get their fix with this bimonthly shipment of four to six officially-licensed goods that should appeal to wizards and fantastic beasts alike. Past packages have included bookends, apparel, and wands.
Buy it: Loot Crate
3. Nostalgia Crate // $20 Monthly
For the ultimate in unexpected gifts, check out the Nostalgia Crate, a monthly subscription that packages original games, toys, comics, and other ephemera produced between 1990 to 2009. The items are originals, not reproductions, so you can regress into childhood authentically. (Furby possibly included).
Buy it: Cratejoy
4. Marvel Gear and Goods // Starting at $35 Per Box
Marvel fans can get their fill of goods in this bimonthly service that picks a theme or event from the comics universe and assembles four to six related items, ranging from Spider-Man throw pillows to Thor drinking glasses to Wolverine tote bags.
Buy it: Loot Crate
5. Retro Game Treasure // $30 Monthly
Love retro gaming? Tell Retro Game Treasure which old consoles you have—Nintendo, Sega Genesis, Game Boy, and dozens of others—and they'll ship you a steady supply of classic cartridges every month. Each box contains three to five games.
Buy it: Cratejoy
6. Dreamers Disney Box // $40 Monthly
Fans of Disney's various properties will find a lot to love in this box, which curates two to four collectibles centered on a theme every month. Previous boxes have included items from Lilo and Stitch, Beauty and the Beast, and Pixar films.
Buy it: Cratejoy