11 Thoughtful Gifts for DIY Enthusiasts
It can be tough to find the perfect gift for the people who make everything themselves. Why not give them the tools and supplies they need to create works of art with their own personal touch? Check out these gift ideas for every DIY enthusiast on your list.
Mental Floss has affiliate relationships with certain retailers and may receive a small percentage of any sale. But we only get commission on items you buy and don't return, so we're only happy if you're happy. Thanks for helping us pay the bills!
1. Prismacolor Premier Hand Lettering Advanced Set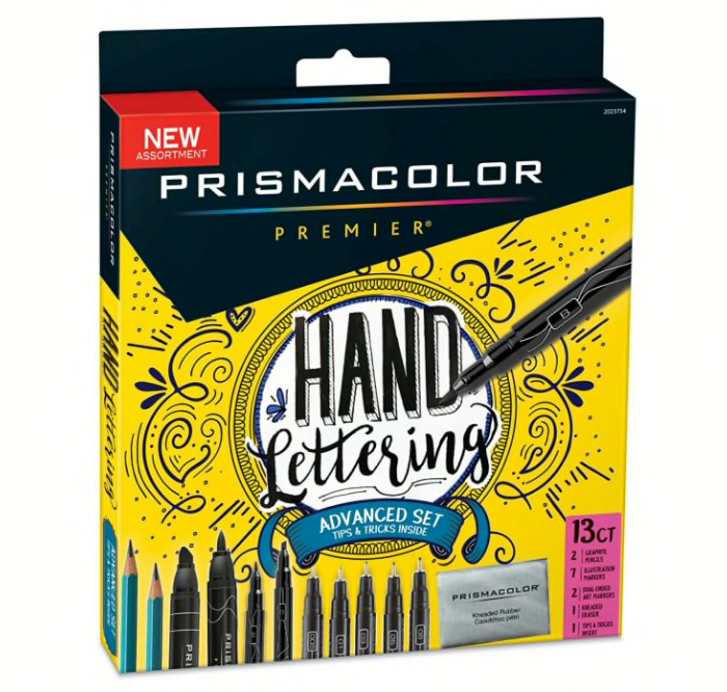 With this set of high-quality pens and pencils, your artistically minded giftees will have the tools to add a personal flourish to letters, signs, greeting cards, and more. The kit includes two graphite pencils, seven illustration markers, two dual-ended art markers for bold lettering, an instruction guide, and—perhaps most importantly—an eraser.
Find It at Amazon for $20 and also at these retailers:
2. Urban Cheesecraft Mini DIY Farmer's Cheese Kit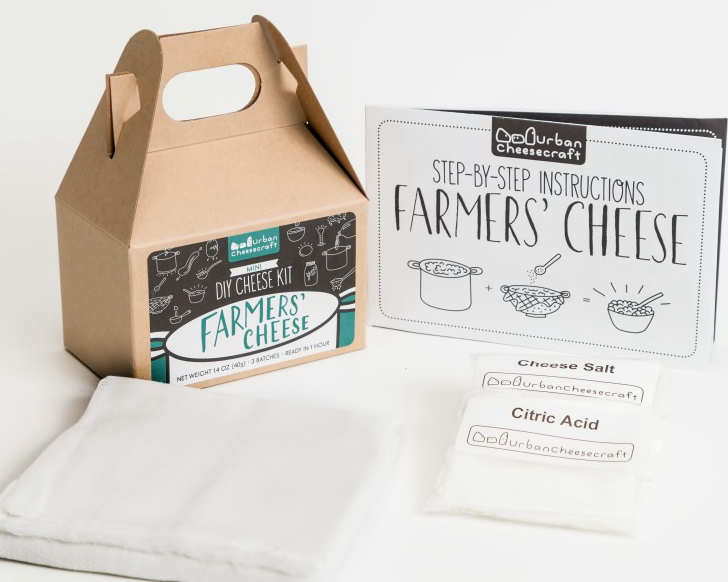 Portland, Oregon-based Urban Cheesecraft's DIY cheese kit will make three to five batches of homemade farmer's cheese, a versatile kind that can range in flavor from light ricotta to funky feta. Instructions are included along with cheesemaking materials. Just add milk!
Find It at Etsy for $14.
3. Olfa Rotary Essentials Kit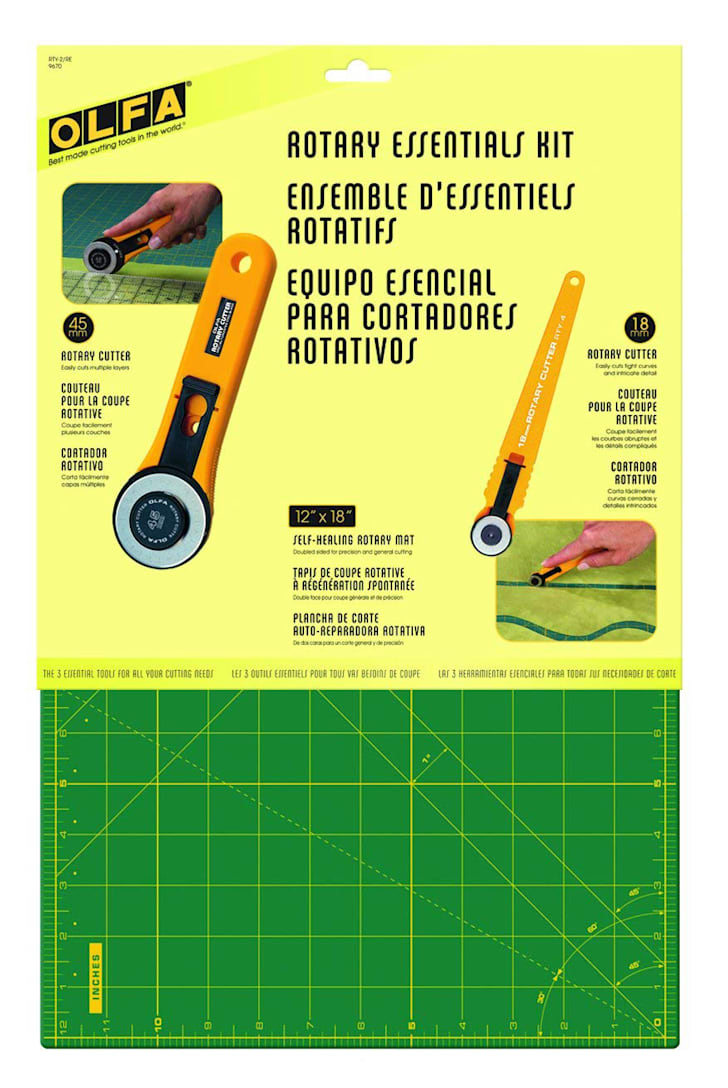 Perfect for paper crafters and scrapbookers, this kit includes two rotary cutters (in 45-millimeter and 18-millimeter sizes) and a self-healing mat. These tough tools will cut paper as well as leather, cloth, vinyl, film, photos, wallpaper, and more.
Find It and Amazon for $38 and also at these other retailers:
4. MoMa Design Store Crepe Myrtle Bonsai Growing Kit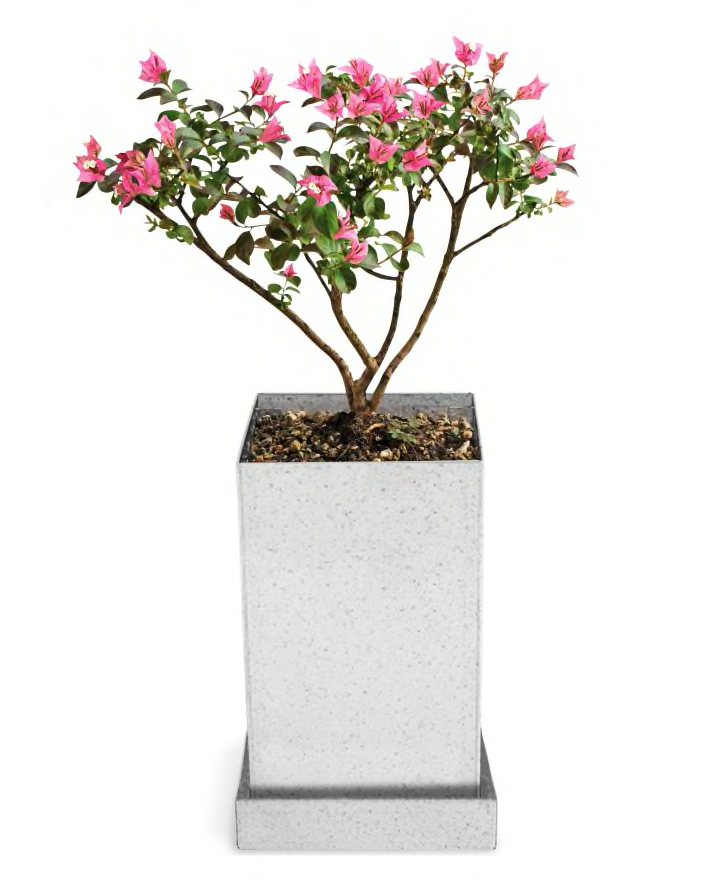 Coax a Lagerstroemia indica from seed to tiny tree with this made-in-the-U.S.A. kit. In its second summer, this fast-growing crepe myrtle will bloom with mini pink and red flowers, then drop its leaves to reveal its distinctive gray-on-red branches. After five years, the tree will sport a pretty crown of deep green leaves and red blossoms in season.
Find It at MoMA Store for $36.
5. Impressart Metal Stamping Kit
This slightly intimidating kit contains everything a crafter needs to stamp impressions into metal jewelry or objects. Along with the 1-pound hammer and small steel anvil, the Stamp Straight Tape helps you make impressions in a straight line and keep letters evenly spaced. The stamps themselves feature the letters of the alphabet (upper and lower case kits are available) and special characters.
Find It at Amazon for $113.
6. Make Your Own Hot Sauce Kit
Your bestie will be weaned off Sriracha when he concocts his own sauce with dried guajillo, chipotle, and arbol peppers. The kit contains the essentials (like gloves and bottling materials), plus all the ingredients needed for six custom-made bottles of the hot stuff.
Find It at Uncommon Goods for $35.
7. Solar Photography Kit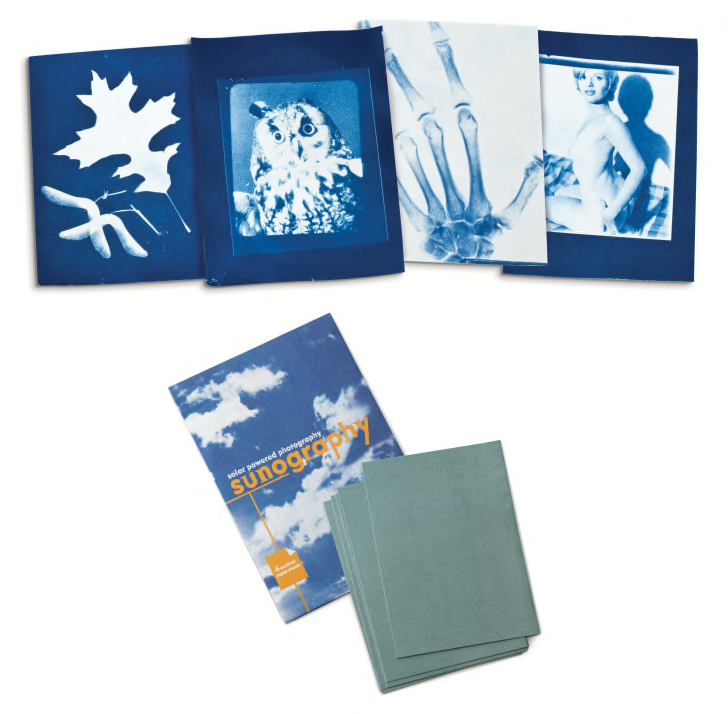 Popularized in the 1840s by Anna Atkins, the first female photographer, solar photographs (also known as cyanotypes thanks to their blue color) use sunlight to develop images on chemically treated paper. Just lay a photo negative or object on the paper, place it in the sun for a while, and voilà. This kit includes six sheets of photosensitive paper, a light-proof storage envelope, and instructions. Fabric kits are also available.
Find It at Uncommon Goods for $15.
8. Churchmouse Yarns Lykke Indigo Interchangeable Needle Set
Your lucky giftee can take her knitting to the next level with this set of solid birch needles. Dyed an elegant indigo blue, the needles range in size from US 4 to US 17 and come with five cords in different lengths, two cord connectors, four keys, and four stoppers in their own denim-look carrying case.
Find It at Churchmouse Yarns for $138.
9. Southern Bourbon Stout Beer Brewing Kit
Why fight the drunken hordes at your local craft brewery when you, or your gift recipient, can brew your beer in the comfort of your home? This artisanal kit includes the hardware—a fermentor jug, racking cane, funnel, and more—and malt extract, specialty grains, fresh hops, and yeast to make one gallon of homemade brew. This particular formula relies on oak chips soaked in bourbon (booze not included) to add woodsy vanilla notes to your beer.
Find It at Uncommon Goods for $45.
10. Cavallini Flora and Fauna Rubber Stamp Set
Create woodland scenes on mail art, gift cards, holiday decor, and more with these rubber stamps on wood blocks. Vintage designs include an owl, songbird, deer, dogwood flower, and other forest friends. The stamps come in an attractive tin with a high-quality black ink pad.
Find It at Amazon for $25 and also at these other retailers:
11. The Chart of Hand Tools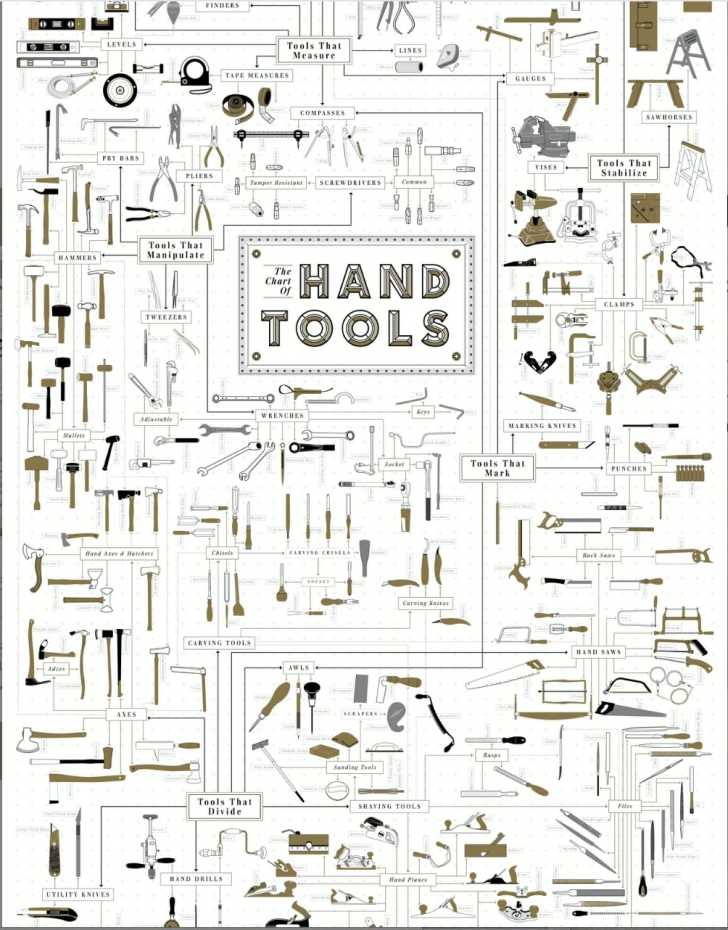 Your favorite tinkerer will always know which equipment to enlist for their next home improvement project, thanks to this detailed graphic of 300 hand tool illustrations, organized by use case.
Find It at PopChart Labs for $40.